Domo Arigato Restaurant Roboto – My travelogue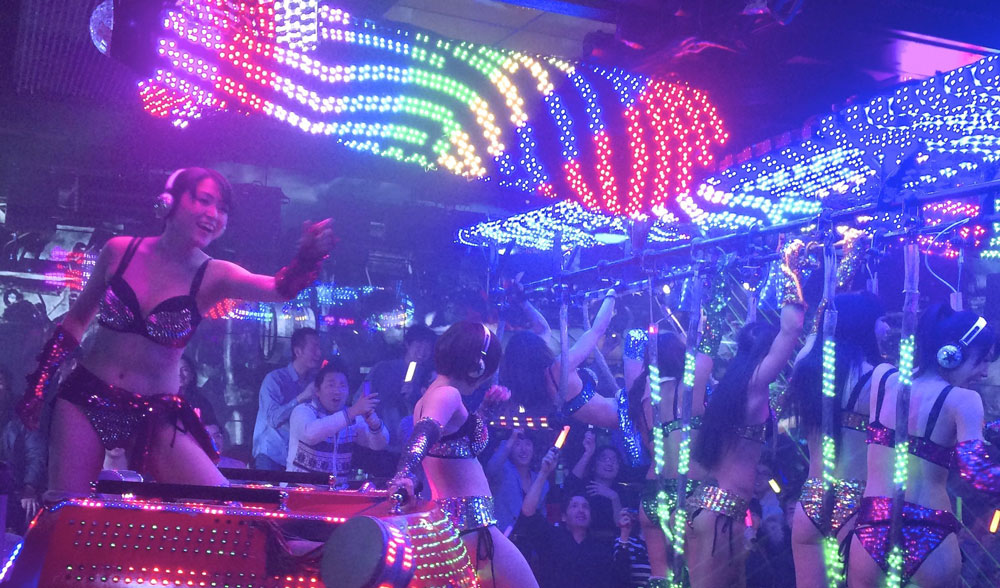 I think it was the disco panda, charging into a clutch of alien invaders, while riding an enormous shaggy cow. That's when my brain melted like butter, no longer able to sustain the thermodynamic struggle against the frying pan. A frying pan dusted with rainbow LED's, wearing bedazzled hot pants, and painted by a hundred neon lasers. Like a sun-blasted Japanese spaghetti western refracted through Tron and Blade Runner.
That's not to undersell the scantily clad cavewomen, riding a giant spider, or the disco Cylon on roller-skates, or even the mermaid riding the great white shark eating an alien invader. Each in their own glorious way, and all together with so much more, rendered complete the steady, inescapable liquefaction of my mind tank. This is the neutron star of Japanisms buried below the light canyons of Shinjuku. This is Robot Restaurant.